Planning your visit
Welcome back
We are excited to welcome you back and we want to make your visit as safe and enjoyable as possible. This means there will be some changes to the way you visit.
Please be aware that some areas of the museum and grounds will remain closed until it is safe to open them.

Areas that are closed: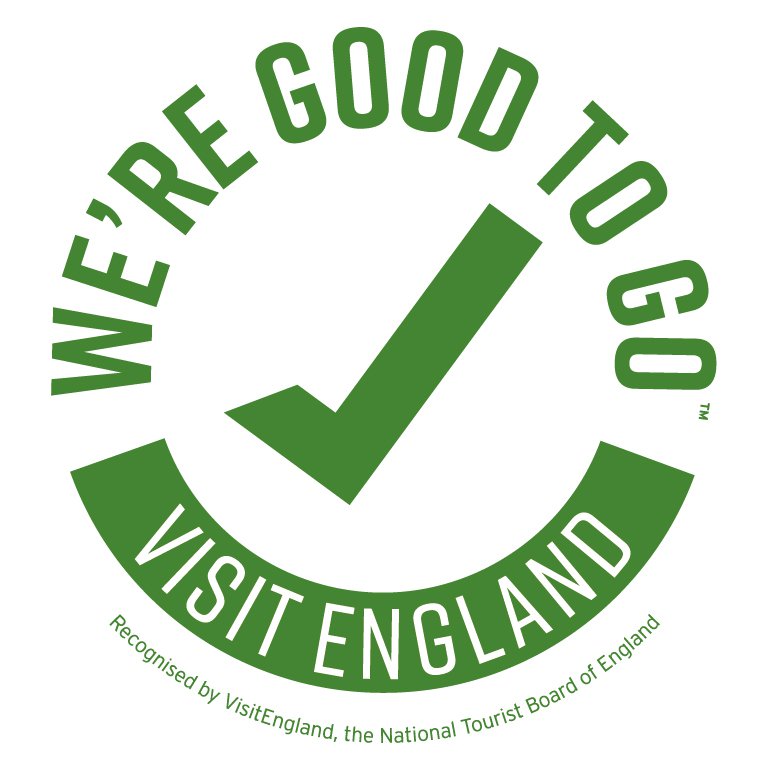 The cafe
The viewing tower
The Strong Place gallery
Upper floors of the museum
Outdoor children's play area
Reconstructed Wall section
To help make the most of your visit, please download our trail which has loads of interesting facts about the fort.
We are admitting fewer people into the museum so we can provide enough space for social distancing. This means we would like you to book your visit in advance.
Following the announcement by the Health Secretary and local authorities that the North East will have tighter restrictions to control the spread of Coronavirus from 18 September, we would like to clarify that Segedunum will remain open with social distancing measures in place to ensure the safety of our visitors and staff.
To comply with these new restrictions, we ask that you only book tickets / visit our venues as an individual household or support bubble of up to 6 people.
If you are planning to visit from a very high alert (Tier 3) area please note and comply with government advice: 'we are advising people not to travel into or out of an area if it has been categorised as a very high alert level area. This is part of wider measures to help manage the risk of transmission.'
If you don't book, you may have to queue outside the museum until the number of visitors in the museum and grounds has reduced to a safe level.

If you are looking to make a school or college group booking please contact the Learning team who will be able to discuss your visit requirements directly with you.

Please watch this video to help you to know what to expect when next visiting Segedunum Roman Fort.
How to book
To ensure we can maintain social distancing and to help us make your visit safe and enjoyable, it is important that as many people as possible book a ticket in advance.
You'll need to choose a time-slot.
The time-slot is for your arrival time only and the length of time you can stay will be made clear during the booking process and on your ticket.
Only 6 tickets can be booked per party (in the same household or support bubble) to adhere to the government's social distancing guidance.
The admission prices to the museum and grounds include a top up donation to support the running of the museum.
Every week we will release new bookings for visits the following week. You can book up to midnight the day before you'd like to visit.
Due to limited spaces, we're asking that you only book once a week to allow others a chance to visit.
There will be a small allocation of tickets for people who walk up on the day, for those who are not able to book tickets online. If you do not have a ticket you will need to wait until a member of staff has made sure the number of people in the building is at a safe level before you can be admitted.
School groups, please contact the venue in advance to book your visit. Email: admin@segedunumromanfort.org.uk or tel: (0191) 278 4217
When you arrive
To comply with government guidance, you will be required to wear a face covering to enter the museum and for the duration of your visit. (This does not apply to under 11s or people excluded due to health conditions).
Please arrive within 10 minutes of the start time of your ticket. You may need to queue for a short time while tickets are checked. If you arrive late, we're afraid we may not be able to guarantee you immediate entry. Entry will be at the discretion of our staff based on the number of people already in the building
To maintain social distancing, please do not pass your phone or printed tickets to our staff. You may be asked for your name and booking number.
Please have your ticket ready to show our staff either on your phone or a printed copy.
In order to help reduce the risk of a local outbreak of coronavirus we are legally required to take contact details of visitors who do not book in advance or use the NHS track and trace app, as well as recording the time of entering our venue. In line with guidance issued by the government, we will keep your details for 21 days. We will only share them with NHS Test and Trace, if asked, in the event of a fellow visitor testing positive for coronavirus.
We will also be displaying NHS QR code posters to make it easier for you to check-in. You will need to download the NHS app onto your mobile phone before you can scan the QR code. The app is available on Andriod's Google Play or Apple's App Store - search for NHS Covid-19. If you check-in using the QR code then you do not need to share your details with us. Your cooperation in helping us to keep our visitors, staff and the wider community safe is greatly appreciated.
During your visit
To comply with government guidance you will be required to wear a face covering to enter the museum and for the duration of your visit. (This does not apply to under 11s or people excluded due to health conditions).
Please follow government advice around social distancing when you visit and follow the one-way route around the venue. Any children in your group must be supervised at all times.
Please read the new signs providing guidance and our staff and volunteers will also be happy to help you adjust to the new way of visiting.
Our staff will greet you at a distance. They will be wearing facemasks or visors and we have new screens at our till points.
Unfortunately some spaces are closed until it is safe to open them including the cafe, Bathhouse, Viewing Tower and Strong Place gallery and we are limiting numbers into the museum building.
You are welcome to bring your own food and drink to the outdoor area of our site and make use of our picnic areas.
If possible, please use contactless payment when visiting.
We encourage you to use the hand sanitisers around the site.
We have increased cleaning in all public areas and especially in areas of high contact.
If you have any of the symptoms of coronavirus, or if you have been in contact with anyone that has the virus in the last 14 days, please don't visit.
Your support
Covid19 has had a huge impact on our income. Now more than ever, we believe culture sits firmly at the heart of the North East - please help us keep it there. If you would like to support us you can donate here.
Thank you and stay safe.