Learning
Update from our Learning Team
We're delighted to announce that the museum will be re-opening on Monday 17 May (subject to government guidance). The Learning team is working towards opening for school visits and is here to answer queries about on-site visits and virtual learning sessions.
You can find out more information here. Please contact us by email at learning@segedunumromanfort.org.uk to discuss this further.
We have also created some new teaching resources, teaching notes and videos of some of our museum collections so you and your pupils can still experience our wonderful collections and high-quality school programmes from the classroom. You can find these learning resources here.
We look forward to welcoming you back in due course.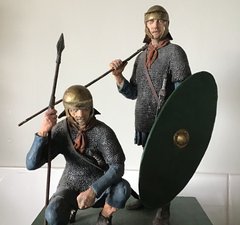 Here you will find free learning resources based on the Museum collections at Segedunum Roman Fort.
Contact us
Email: learning@segedunumromanfort.org.uk