Learn
Please contact the Learning team for more information: learning@segedunumromanfort.org.uk
Update from our Learning Team
The Learning team are taking bookings for onsite school visits from September 2021 onwards.
Please contact us by email at learning@segedunumromanfort.org.uk to discuss this further.
We have also created some new teaching resources, teaching notes and videos of some of our museum collections so you and your pupils can still experience our wonderful collections and high-quality school programmes from the classroom. You can find these learning resources here.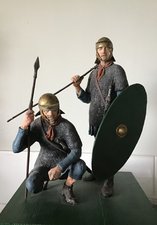 Here you will find free learning resources based on the Museum collections at Segedunum Roman Fort