Our Collections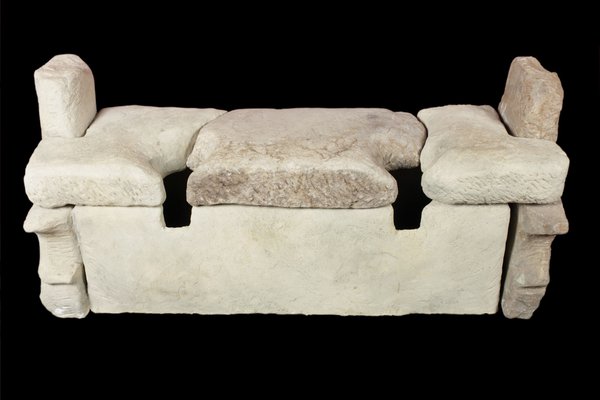 Roman toilet seat found in a hospital building in the fort
The Roman collections at Segedunum relate to the more recent excavations of the 1970s, 80s and 90s.
Their particular significance lies in the fact that they represent a comparatively comprehensive span of both the 300 year occupation of the site, and of the assorted structures within it.
Several items deserve particular mention, including the only stone toilet seat from Roman Britain, a delightful portable shrine, surviving spearheads and sections of ring mail armour and a collection of rounded throwing stones - defensive missiles for the Fort.
The Strong Place Gallery has artefacts associated with local coalmining and shipbuilding as well some Roman objects from more recent excavations close to the river.
The gallery also contains a pilaster from the Mauretania as well as ship models of the Carpathia and HMS Comus.
Donations to the collection or bringing in items for identification
Please get in touch with us (via phone, email or letter) before bringing in your items to describe what you would like to offer, or what you need help with identifying. Send us a photograph if possible.
We'll reply letting you know if your offer is something we can accept, if we need more information, if we cannot accept your offer or to arrange a time for you to bring your item in.
There are a variety of reasons that we may not be able to take your donation. We have a Collections Development Policy that we must use when making a decision.
Please note that unless there are compelling and legitimate reasons, hazardous objects and substances will not be accepted.