Friends of Segedunum
Become a Friend and support the work of the museum
Friends of Segedunum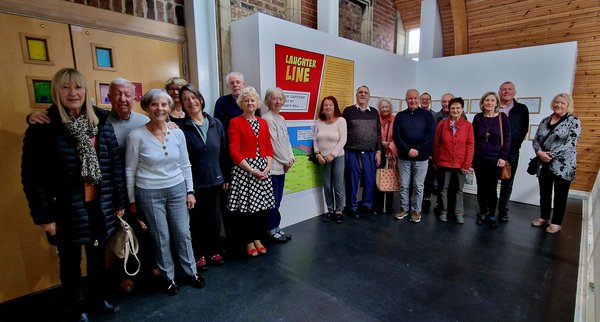 The Friends of Segedunum support and encourage interest in the site, museum and the distinctive history of Wallsend.
Become a Friend of Segedunum and you'll get access to a range of benefits, as well as supporting the museum.
Membership benefits include:
Free entry to the museum
Half price entry for up to two guests
Invitations to previews of the latest exhibitions
Talks and activities, and news on forthcoming events
Join us
To join the Friends of Segedunum use the contact details below.
Telephone: (0191) 278 4217
Email: secretary.segedunumfriends@gmail.com
Annual membership prices:
Adults: £15
Concessions: £12
Friends of Segedunum Speakers List for 2023
All meetings start at 11.00am with refreshments available from 10.30am. Free to Friends, visitors always welcome: £3 which is refunded if you join the Friends on the day.
18 February
Gladiator Fights & Chariot Racing
Alex Croom
25 March
The Victoria Tunnel
Ian McCardle
22 April
AGM & talk The Way Forward
Keith Merrin
20 May
The Iron Horse
Freda Thompson
24 June
St Ann's Life and Labour, 1760-1842
Mike Greatbatch
16 September
Hidden Roman Northumberland
EVENT CANCELLED. We hope to reschedule
next year
Ian Glendinning
21 October
Admiral Lord Collingwood
Anthony Atkinson
25 November
Arbeia, South Shields Roman Fort:
Recent discoveries and developments
Nick Hodgson