KS2: Archaeology, Drama, History, Local History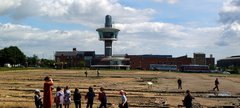 £75 Per Tour
Guided tour of the site 50 – 60 mins for a maximum of 32 children.

Explore the fort remains and discover what life was like inside the fort gates nearly 2000 years ago!
Based on archaeological research at the site and using replica artefacts, these interactive tours are designed to engage children with daily life at the fort.
* Please note the Bath House reconstructions are currently closed for essential maintenance