Geordie Doughboys
This is a historic exhibition. It is no longer available to visit and this page is only retained as a record of the previous event. For current and future exhibitions, visit our
What's On
page.
A display exploring links between US and North East England forces in WWI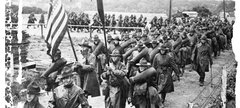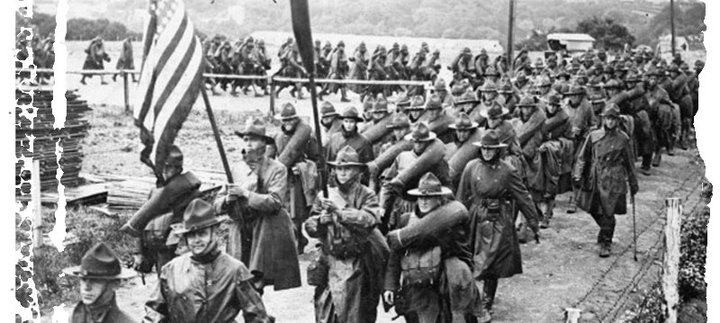 Until 24 November 2017 (historic exhibition)
Neither the United States' 'late' entry into the First World War nor its vital contribution to the defeat of the Central Powers are widely understood in the UK.

This display explores these themes by focusing on the connection of America's fighting forces with one region of England: the North East.
Hundreds of 'GI Geordies' (former natives of North East England) were among the American Expeditionary Force that came to Europe in 1917–18, Tyneside dockyards repaired and maintained US Navy ships operating in the Eastern Atlantic and North Atlantic, and in 1918 a US Aero Squadron was based in Newcastle.