Auxiliary Soldiers - an overview to infantry and cavalry soldiers
These teacher notes provide an overview to who the Auxiliary soldiers were. You can download a copy of these teacher notes below.
Download: Auxiliary Soldiers - an overview to infantry and cavalry soldiers PDF resource here (614 KB)
---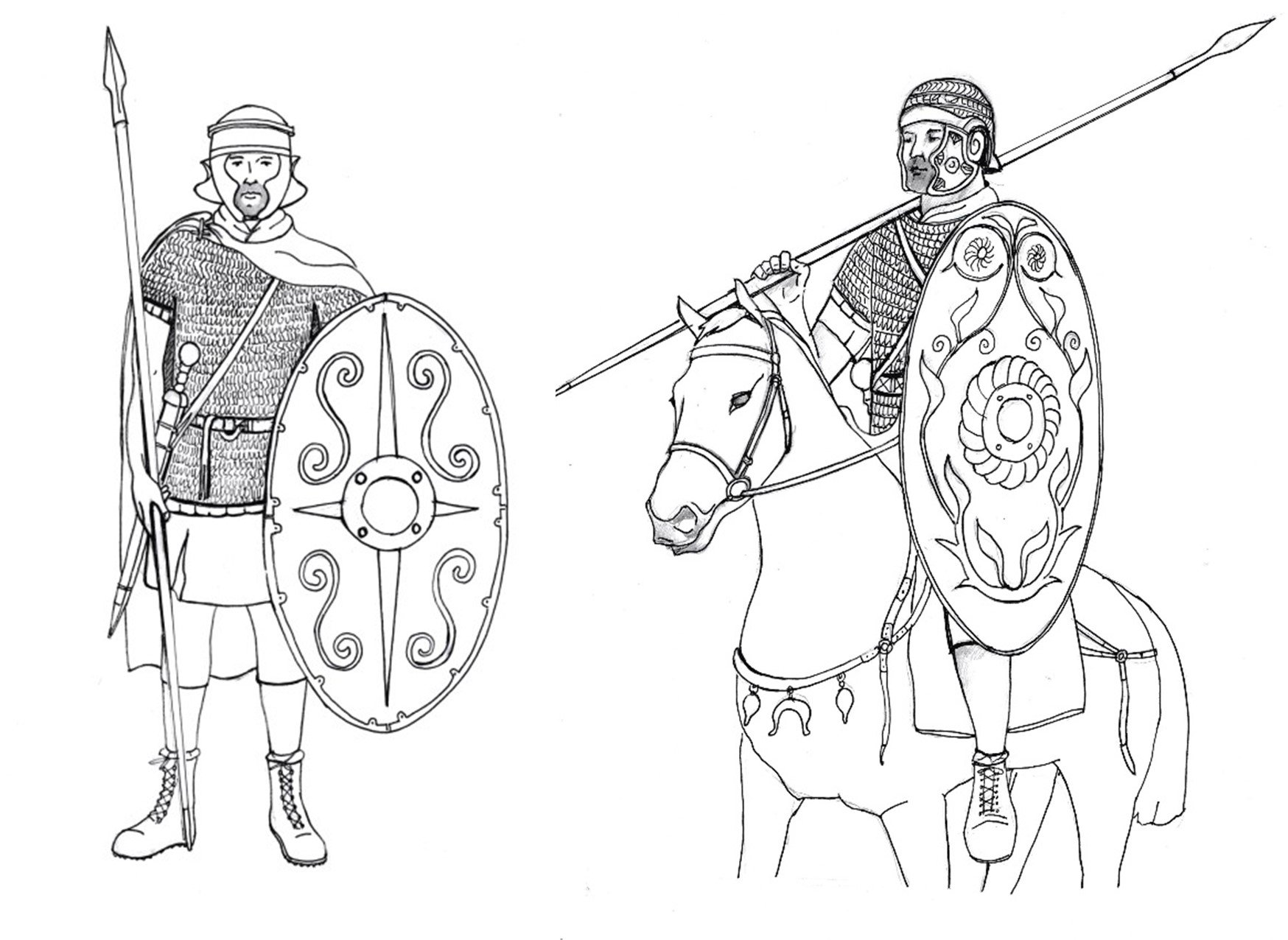 'Auxilia' means help in Latin and the auxiliary soldiers assisted the legionary soldiers by providing extra manpower and in particular specialised fighting techniques.
Originally, they were non-Roman citizens but received their citizenship after being a soldier for 25 years. This continued until the early third century when the emperor made everyone living inside the Empire (apart from slaves) a citizen.
How were auxiliary units organised?
There were three types of auxiliary units: the ala (all cavalry), the cohors equitata (mixed cavalry and infantry) and cohors peditata (all infantry).
At Segedunum, the auxiliary unit was formed of a mixed cavalry (horsemen) and infantry (foot soldiers) unit. This unit originally had around 480 infantry soldiers and 120 cavalry soldiers.
The infantry soldiers were divided into 6 centuries. Each century contained approximately 80 men which were commanded by a centurion.
The cavalry soldiers were divided into four turmae. Each turma had approximately 30 men which were commanded by a decurion.
The overall leader of the auxiliary unit (600 men) was the commanding officer (praefectus).