Create your own Sentius Tectonicus
This February half term, make your own Sentius Tectonicus
Create your own Sentius Tectonicus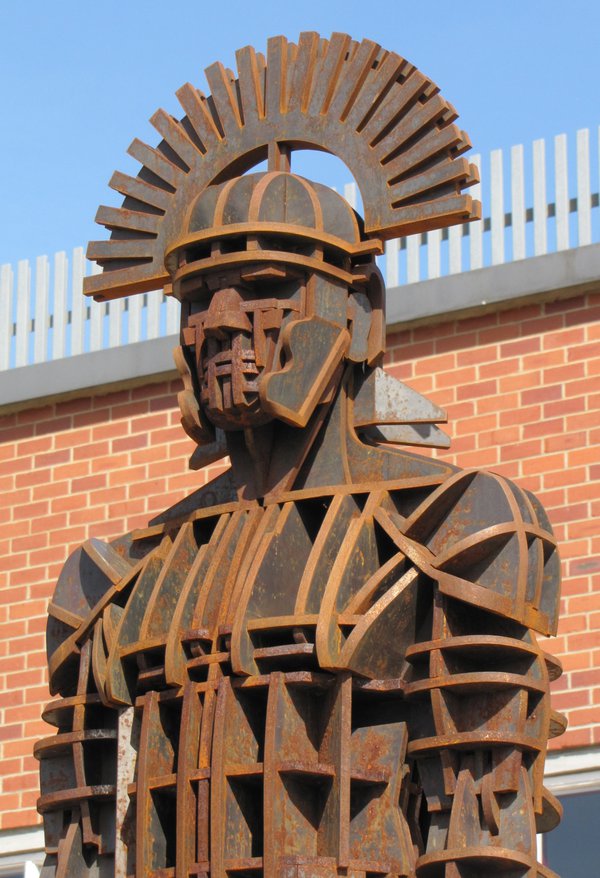 Who is Sentius Tectonicus?
Sentius was the name of the centurion responsible for supervising the section of Hadrian's Wall near Segedunum.
A stone inscribed with his name was found near the fort.
Tectonicus refers to the sculpture's design as an architectural man, with the centurion's torso emerging from a Roman four storey building.
Facts about Sentius Tectonicus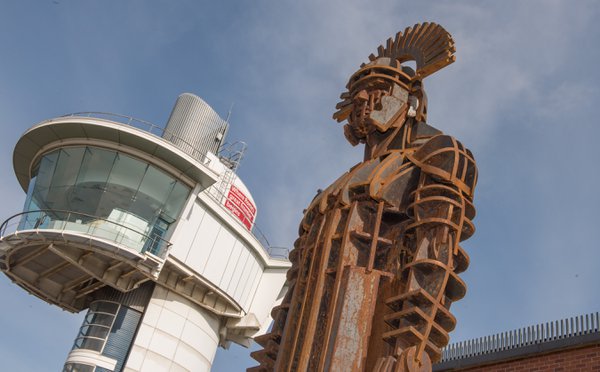 Did you know...?
Sentius Tectonicus is sculpture of a Roman centurion soldier marking the eastern end of Hadrian's Wall.
The sculpture is eight and a half feet (2.8m) high.
He was created by artist John O'Rourke.
The sculpture links Segedunum's Roman heritage and the site's more recent industrial past.
Sentius is made from corten steel, the same material as Anthony Gormley's 'Angel of the North'.
Can you make your own model or picture of Sentius Tectonicus?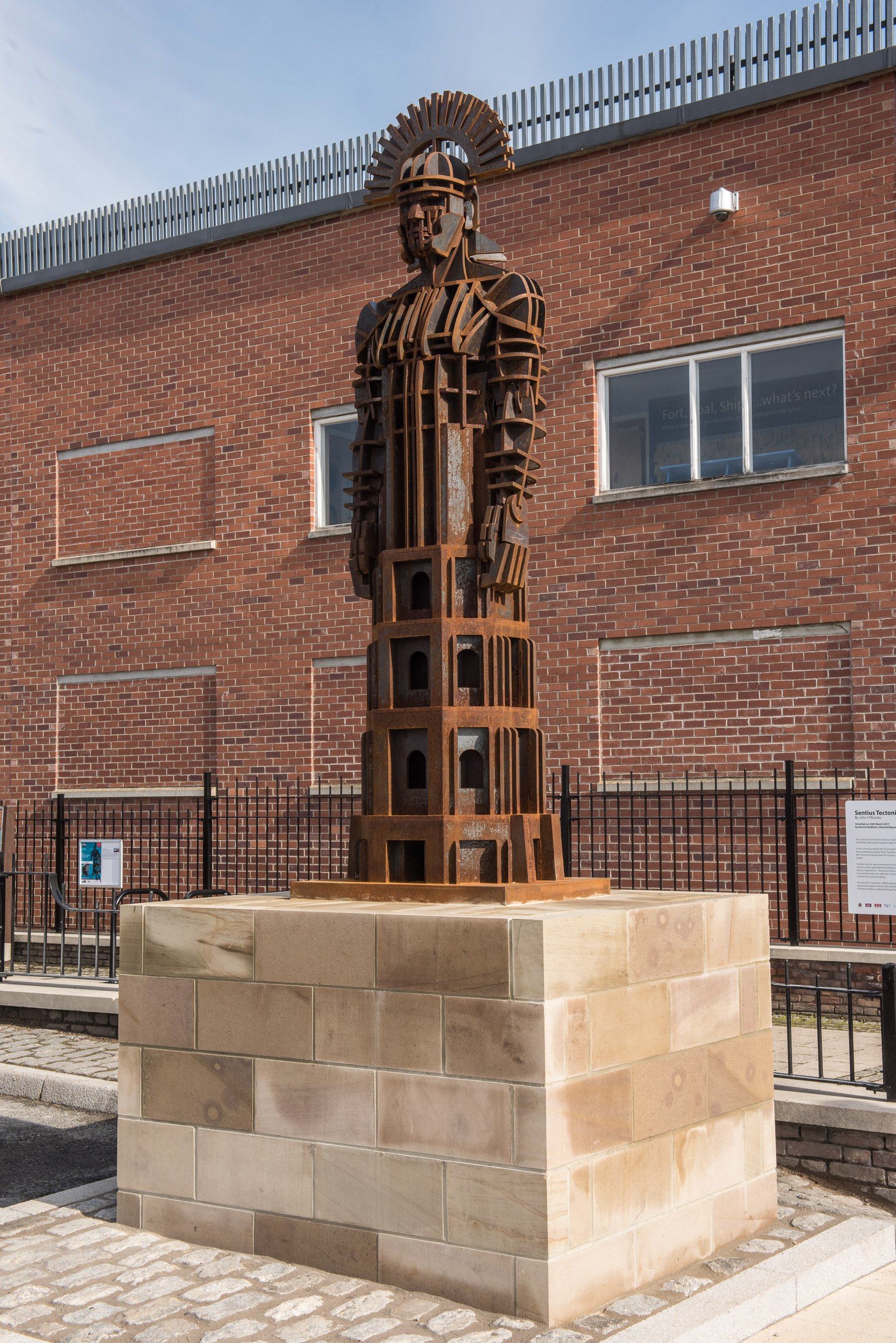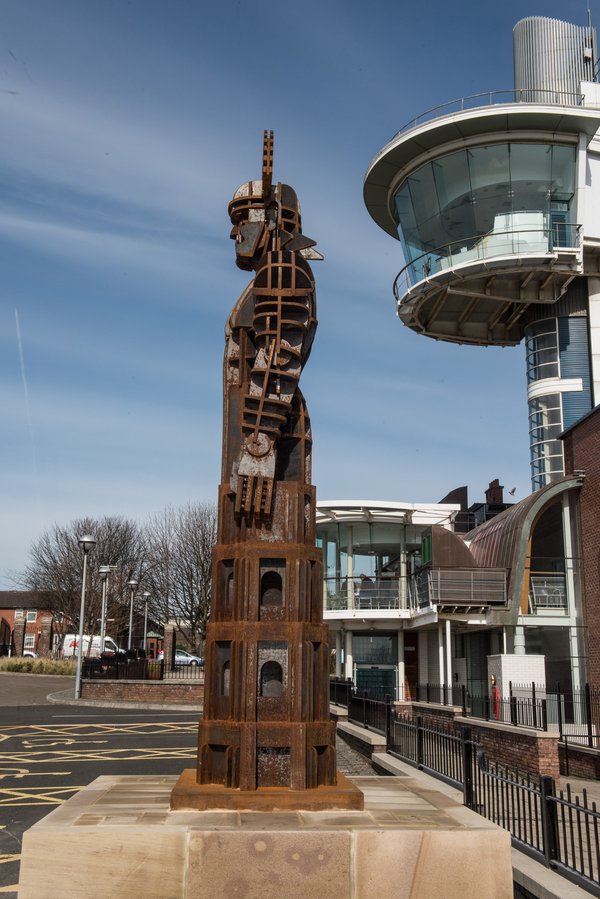 You could use:
Recycled materials, such as cardboard boxes, straws, cartons.
Modelling clay, plasticine or playdoh.
If you're out on a walk or in the garden, you could use natural materials like sticks and leaves.
You could use building blocks or Lego.
If you prefer drawing or painting, then you could create a picture of Sentius instead.
Imagine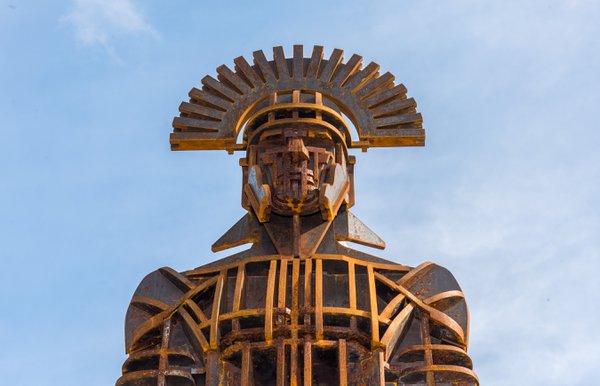 Imagine if Sentius could come to life...
How would he move? How would he sound?
Would he be friendly or frightening?
Share your creations!
Remember to share your creations with us. Tag us on Twitter at @SegedunumFort, use the #Seggyathome hashtag, or post them on our Facebook page.