KS2: History,Archaeology, Local History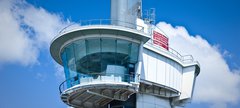 £40 per talk.
An interactive talk exploring the fort site for a class of 30 children lasting approximately 30 mins.
With a bird's eye view in the tower, the children are guided through life in the Roman Fort as they find out what is happening in the different buildings that day. The talk includes object-handling and question time.