Marvellous Mondays - Mosaics and frescoes
Our school holiday creative sessions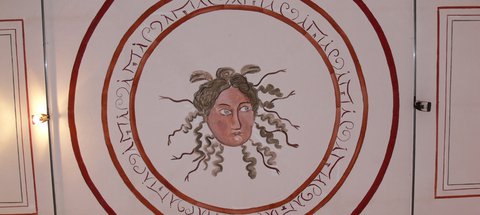 10.30am - 11.30am : relaxed craft session for SEND visitors, drop-in
11.30am – 3pm : general public craft session, drop-in
Kids under 16 go free

Adult admission charge applies
Decorate your home the Roman way
We will be trying out some decorative techniques such as mosaics and fresco painting to make some samples to take home. All materials provided.
Be prepared to get a little bit messy!

Every Monday during school holidays we have activities and crafts inspired by the objects and stories within our collections, exhibitions and permanent galleries.