Marvellous Monday - Festival of Archaeology
Always wondered what archaeologists actually do? Now's your chance to find out.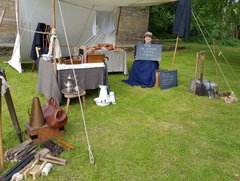 Times:
11am - 3pm, drop in
Price:
Free activity, donations welcome
Age suitability:
5-12 years; younger siblings welcome to join in
Find out what archaeologists do to something they find in the ground. Have a go at sorting and cleaning Roman artefacts.

Discover History will be leading on activities such as drawing features on site using scale, drawing and recording objects that they've brought with them and also surveying a site using Victorian methods.