Sentius Tectonicus: Constructing a Centurion
This is a historic exhibition. It is no longer available to visit and this page is only retained as a record of the previous event. For current and future exhibitions, visit our
What's On
page.
Charting the creation of Sentius Tectonicus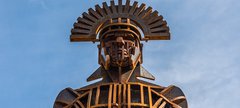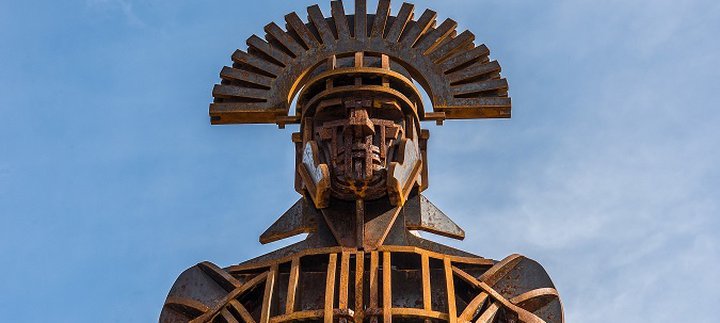 Until 9 June 2019 (historic exhibition)
Constructed from weathered steel by artist John O'Rourke the newly erected sculpture Sentius Tectonicus stands guard here at the ancient fort of Segedunum.

This exhibition charts the making of this iconic addition to the east end of Hadrian's Wall.
Inspired by an actual centurion instrumental in the building of Hadrian's Wall in the Segedunum area, Sentius Tectonicus links both the site's Roman heritage and its more recent industrial past.
With thanks to North Tyneside Council; WD Close who provided all of the materials and engineering expertise with trainees and apprentices from AIS Connect helping in its construction; Capita who designed and built the statue's foundation and plinth.